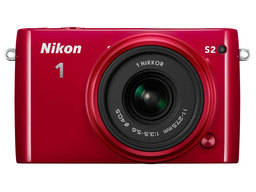 Whenever I read a new camera announcement and see that WiFi is optional, instead of built-in, I move on. It happened this morning when scanning the specs for the Nikon S2 1-System mirrorless camera that requires an optional module for WiFi.
Next.
It's 2014, and WiFi is required - especially in compact and mirrorless cameras.
The problem is, once you've experienced good wireless connectivity with your mobile device, going back feels like washing your clothes in the stream. Great while camping, but not for everyday life.
I have excellent WiFi on my Canon S110, 70D, Olympus OM-D E-M1 and E-M10. Guess what cameras I carry with me when I walk out the door? I do make an exception for the Fujifilm X20 (with a Mobi card), but it's been around for a while. I'll bet dollars to doughnuts that the X30 has WiFi.
When I see a shot that I want to share with the world via Instagram, Facebook, or Flickr, I want to capture and publish in one swoop. WiFi allows that. I love having an intelligent remote control app on my iPhone that allows me to put my camera on a tripod an shoot without vibration. WiFi makes it easy.
We get to a point when certain features are expected: image stabilization, TTL flash, and now... WiFi.
Want to Comment on this Post?
You can share your thoughts at the TDS Facebook page, where I'll post this story for discussion.
---
Join me on my Instagram site as I explore the world of mobile photography. And now Instagram features 15-second movies too.