Nikon joins the large sensor compact camera party with the Nikon Coolpix A. Built around a 16.2MP DX sensor, the Coolpix A uses a 28mm equivalent f/2.8 lens to allow photographers to capture 14-bit Raw files. The estimated street price will be $1,100.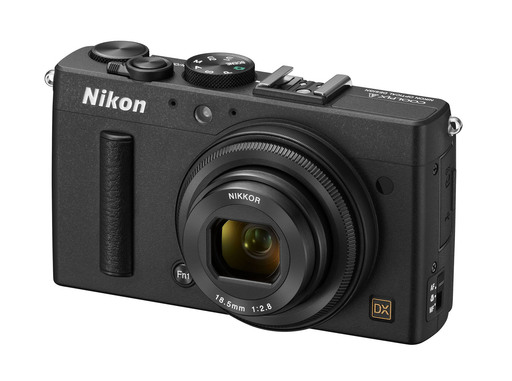 Lots of good things to explore about this pocketable powerhouse, but I do think it's curious that Nikon decided to go with an f/2.8 prime lens instead of a faster f/2.0 that I'd hope for on a premium priced fixed lens camera.
For example, the Fujifilm X100 features a 12.3MP APS-C sensor, 35mm (equivalent) f/2.0 prime lens, and a switchable optical/electronic viewfinder for $50 less than the Nikon Coolpix A. The Nikon is smaller with higher resolution; the X100 is brighter with a built-in viewfinder. We'll see how things shake out with photographers.
Due to a wave of recent spam attacks, I've had to turn off the comments feature on The Digital Story. You can, however, add your thoughts at the TDS Facebook page, where I'll post these stories for discussion.
---
The Digital Story on Facebook -- discussion, outstanding images from the TDS community, and inside information. Join our celebration of great photography!
---