Other than a few choice hardware announcements, this hasn't been a great time for photographers. Events have been cancelled, travel is discouraged, and we've found ourselves staring eyeball to eyeball with the cat way too many times.
Then Comet NEOWISE appeared.
Comet Neowise in the Northwest Skies of Santa Rosa, CA. Olympus OM-D E-M1 Mark II with Olympus PRO 45mm f/1.2 lens. Photo by Derrick Story.
For those of us who enjoy night photography, this was truly a gift from God. First, it appeared in the early mornings. But by mid-July, it was also showing after twilight for stargazers in North America. And she is a beauty.
Comets are mystical beings. They cruise around the solar system fueled by matter that's thousands of years old. They appear. Then they disappear. And this one could not have come at a better time.
Most photographers have the tools necessary to enjoy this event: binoculars, tripod, fast lens. And suddenly, we have something to look forward to. For just a few moments each night, we can take a break from politics, disease, and injustice. We can get back to making images and sharing them with the world.
What a breath of fresh air on a cool crisp night. Thank you NEOWISE.
My Gear List for Comet NEOWISE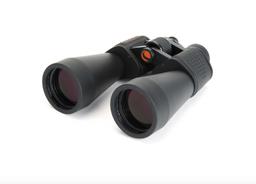 Product Links and Comments
There are product links in this article that contain affiliate tags. In some cases, depending on the product, The Digital Story may receive compensation if you purchase a product via one of those links. There is no additional cost to you.
You can share your thoughts at the TDS Facebook page, where I'll post this story for discussion.