This week on The Digital Story Photography Podcast: Mac OS X Yosemite for Photographers, Shooting Fall Color in the Eastern Sierra, iPhone Digital Back for Older Hasselblads - All of this and more on today's show with Derrick Story.
Story #1 - Adobe Provides Detailed Instructions for Migrating from Aperture to Lightroom. Yes, your get star ratings and most metadata. No, you don't get image adjustments. (Source: F-Stoppers).
In other news, iMac with Retina 5K display. Here's how I would configure it: 3.5GHz Quad-core Intel Core i5, 8GBs RAM, 3TB Fusion Drive (Upgrade), AMD Radeon R9 M295X 4GB GDDR5 (Upgrade) Price: $2,899 (Source: Apple.com).
And finally, Flickr version 3.2 with upgrade for iPad viewing is terrific. (Source: TheDigitalStory.com).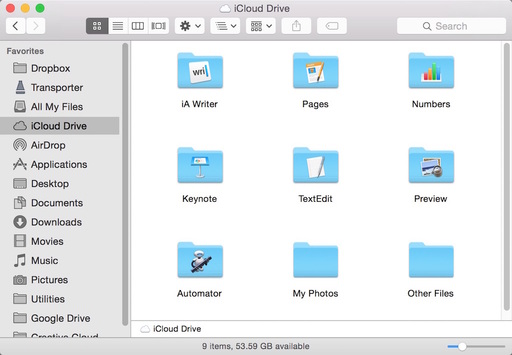 Story #2 - Mac OS X Yosemite for Photographers - Here are a few items you should be aware of:
AirDrop between iOS device and your Mac - Make sure you're both on the same network, enable AirDrop on both devices, and files can be shared between them.
Drag and drop to iCloud Drive - I created a My Photos folder on iCloud Drive where I can backup photos by dragging and dropping in the Finder.
Aperture and iPhoto Updates - After updating both applications, they run wonderfully in Yosemite.
Photos.app - Coming in early 2015, we'll see the next generation photo management software from Apple for the Mac.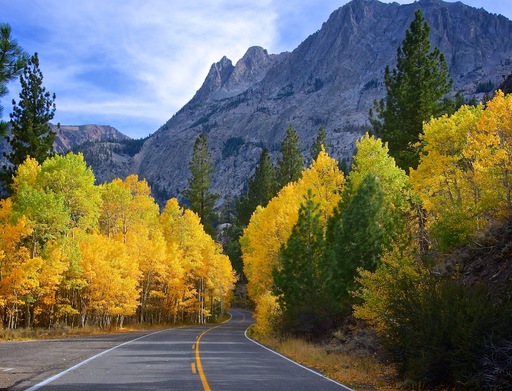 Story #3 - Fall Color in the Eastern Sierra - Spent a few glorious days in Mono Lake County last week. The color around Bridgeport, Lee Vining, and June Lake was impressive. Here's a report with a few Fall color photography tips. Plus, I include a field report on the Western Digital My Passport Wireless hard drive. To see some of the pictures, take a look at my article, A Drive Through Eastern Sierra Fall Color.
Story #4 - Hasselnuts iPhone Adapter for Older Hasselblads - This is a crazy device that I tested on my last road trip. Essentially, I can attach a handsome adapter that looks just like a film magazine for my Hasselblad 500C, but it allows me to use an iPhone as a digitizer. In my opinion, the resulting images are half Holga, half Polaroid transfer. I talk more about it in the fourth segment of today's show.
Virtual Camera Club News
Photo Assignment for October 2014 is "Water".
New Paper from Red River
This new stock looks great: 66lb. Palo Duro Satin features a subtle surface texture and elegant warm tone, because it contains minimal optical brighteners in the base stock and none in the coating. The warmth of this product is great for portraits, naturescapes, and black & white prints with just a hint of sepia. If you want that fine art pro lab photo finisher look, check out this new stock.
A Note from SizzlPix
They've ramped up their capacity, so we can go for volume for the holidays.
Special for TDS listeners, a 20% discount on all SizzlPix ordered, now through end of November! For orders placed by October 31, there should still be time for free mini-samples prior to production.
Using the comment space on the newly streamlined SizzlPix order page, write "TDS 20 percent discount," and if a free mini-proof is wanted prior to production, "free proof first," and your mailing address.
And Finally...
If you haven't done so already, please post a review for The Digital Story Podcast in iTunes.
BTW: If you're ordering through B&H or Amazon, please click on the respective ad tile under the Products header in the box half way down the 2nd column on thedigitalstory.com. That helps support the site.
Download the Show
In addition to subscribing in iTunes, you can also download the podcast file here (35 minutes). You can support this podcast by purchasing the TDS iPhone App for only $2.99 from the Apple App Store.
More Ways to Participate
Want to share photos and talk with other members in our virtual camera club? Check out our Flickr Public Group. And from those images, I choose the TDS Member Photo of the Day.
Podcast Sponsors
Red River Paper -- Keep up with the world of inkjet printing, and win free paper, by liking Red River Paper on Facebook.
SizzlPix! - High resolution output for your photography. You've never seen your imagery look so good. SizzlPix.com. SizzlPix! now is qualified for PayPal "Bill Me Later," No payments, No interest for up to 6 months, which means, have your SizzlPix! now, and pay nothing until April!
Want to Comment on this Post?
You can share your thoughts at the TDS Facebook page, where I'll post this story for discussion.