This is The Digital Story Podcast #845, May 31, 2022. Today's theme is "Capturing the Joy of Celebration with Photography" I'm Derrick Story.
Opening Monologue
We certainly have had our share of images filled with heartbreak and anguish lately. Mass shootings, war, and disease fill our newsfeeds. But the month of June can help balance those emotions. The sense of accomplishment captured in graduation ceremonies, Father's Day and the debut of summer activities can brighten our spirits. And if we get out our cameras and capture those moments, we can help spread the joy. More about that on today's TDS Photography Podcast. I hope you enjoy the show.
Digital Photography Podcast 845
Tune-In Via Your Favorite Podcast App!

---

Apple Podcasts -- Spotify Podcasts -- Stitcher

Podbean Podcasts -- Podbay FM -- Tune In
Capturing the Joy of Celebration with Photography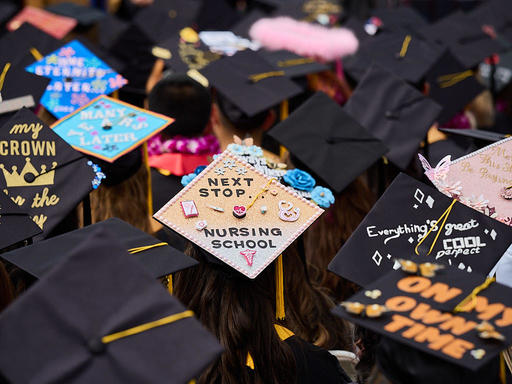 For the first time in months, I welled up during a photo shoot. I was standing in the middle of a post-graduation ceremony at Santa Rosa Junior College watching a family converge on a young woman in a cap and gown holding her certificate.
Mom was crying, dad was beaming, and the siblings were looking up in admiration at the accomplishment of their oldest sister. Against the odds of the pandemic, assured financial challenges, and demanding course work, she was graduating and ready for the next chapter of her life. The top of her cap was decorated in sequins that spelled UCLA. She was on her way.
I was there with my camera drinking in every life-affirming drop of joy. Finally, something beautiful.
June is here and it's time to add some balance to my life. I have gatherings planned with friends and family, photo assignments on the books, workshops on the calendar, and as much nature as I can squeeze in between.
I'm tired of reading the newsfeed on my phone that emphasizes the darkness in our world. I know it's here. I know it's real. But I also know there is light. And I'm ready for the brightness of summer.
When I capture one of those moments that warms my heart or makes me smile, not only do I get to experience it live, but get to relive the joy countless times afterward via a well-crafted photograph. This is the magic of photography.
I bring this up because these moments are available to any of us. A playful pet, wondrous child, a little league homerun celebration, a quiet sunrise - these moments are everywhere, especially this time of year.
And when we get tired of celebrating those quiet moments on the bright side of life, our social media feeds will still be there - just in case you get tired of the light.
The 2022 TDS Workshops Update
We have great events lined up for this year, and there are a few more coming. Here's a recap of what we have so far:
May 2022 - Infrared Photography Workshop (online event) - Sold Out
August 2022 - Ultimate B&W Photography Workshop (online) - Sold Out
Sept. 2022 - Eastern Sierra Photo Workshop (physical) - 2 Seats Available
Nov. 2022 - Oregon Coast Photography Workshop (physical) - 3 Seats Available
You can learn more about all of these events and register by visiting TheNimblePhotographer.com.
Photographer Teaches Posing to Prove Anyone Can Be Photogenic
You can read the entire article at PetaPixel.
A posing coach and portrait photographer has a mission to help people who believe they aren't photogenic. David Suh, from Sacramento, California, runs a course entitled "How to be Photogenic in 30 Days," as well as sharing quick and easy tutorials from his TikTok page.
The 26-year-old has posted dozens of clips where he explains how to pose properly for different kinds of photos. He offers tips on how to "level up" Instagram selfies, how to pose for graduation photos, and explains the best outfits for photo shoots.
Suh's overarching philosophy is based confidence and authenticity, but he has specific poses that he likes to teach such as leaning against a wall.
"Kick the hip out a little bit away from the wall, then lean into the wall. Then use natural hand placements from grabbing the jacket button to grabbing the fingers," he says in a YouTube video.
While this is a standard pose, Suh then likes to direct the subject to a more "fashion" pose by doing something more unusual against the wall.
"I love putting an editorial and magazine twist to my portraits. I don't want it to look too traditional of a LinkedIn headshot kind of vibe," he explains.
"Something you can do is stand further away from the wall and lean with your shoulder. What makes this have that fashion look is the fact that we don't do this every day. A lot of fashion poses are meant to be striking so it captures the viewer's attention so doing an exaggerated move is what gives that fashion look."
Another pose Suh likes is using a flight of stairs, a common feature in cities.
"One of my favorite things to do is give a strong masculine look by sitting wide-legged. You can go for various leans forward while keeping your chest forward. Opening up your energy towards the camera is what gives off a commanding badass energy."
"You can also very easily turn this around and make it a softer look by turning to the side slightly and doing a leg crossover instead. As we turn our energy away from the camera we have a softer look. Turning to the side can also have a slimming effect."
Master Your Craft: Why you should re-edit older photos using new skills
You can read the entire article on Imaging-Resource.com.
Much like your photography skills improve with time and practice, so do your editing skills. Over time, you acquire new editing skills, software improves, and you develop new and different styles. What happens when a professional photographer like Pye Jirsa of SLR Lounge re-edits a photo he captured more than a decade ago?
When Jirsa started doing wedding photography in 2009, his editing style was very different. The image in question is HDR-esque with a lot of contrast and high saturation. I'm sure we all have images like this, especially from when we started photography or learned specific new techniques. The video shows why keeping your original raw files is so important. You never know how your style and taste will change over time. It's always good to have an original file that you can edit again rather than be stuck with a processed file that you no longer like.
Virtual Camera Club News
Inner Circle Members: A big thanks to those who support our podcast and our efforts! We are having a blast at our new Inner Circle hangout, the private group I've set up at DerrickStoryOnline. We'd love it if you join us. You can become an Inner Circle Member by signing up at our Patreon site. You will automatically be added to the new hangout.
My Writing on Medium.com: I now have 51 published articles on Medium.com. And if you haven't visited the site, and enjoy good writing on a variety of topics, I suggest that you may want to take a look. You can just go to the home page and enter "Derrick Story" in the search field. And if you like what you read, then follow me!
The New Donation Kit for Carefree Shipping of Found Film Cameras - If you've discovered a film camera that's no longer being used, our new Donation Kit makes it easy to pack and ship. Just visit the Contact Form on thenimblephotographer.com, click the box next to Donating a Film Camera, and let me know what you have. In your note, be sure to include your shipping address.
Affiliate Links - The links to some products in this podcast contain an affiliate code that credits The Digital Story for any purchases made from B&H Photo and Amazon via that click-through. Depending on the purchase, we may receive some financial compensation.
Red River Paper - And finally, be sure to visit our friends at Red River Paper for all of your inkjet supply needs.
See you next week!
You can share your thoughts at the TDS Facebook page, where I'll post this story for discussion.