When Apple rolls out a new operating system, such as macOS Ventura, there are so many little improvements, that sometimes it takes a while to uncover all of the gems. The much-improved straighten tool in Photos is one of those. And it's terrific.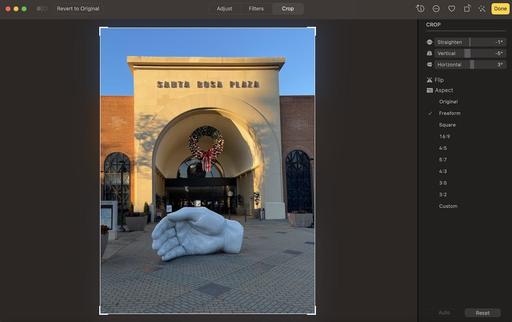 The improved Straighten tool in Photos for macOS Ventura.
Compared to what we had to work with in the Monterey edition of Photos, Ventura both improves the interface and adds vertical and horizontal adjustments. Plus the straighten command is so much easier to use. Just click on the Crop tab to reveal it.
Here's what we had in Monterey.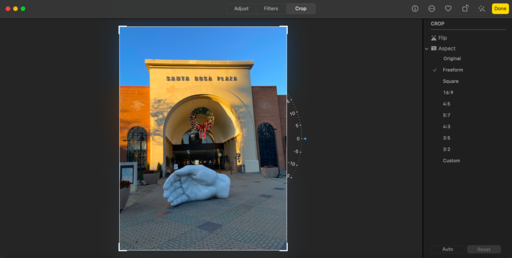 The Straighten tool in Photos for macOS Monterey.
First of all, the annoying "dial" is replaced by a more logical linear slider. Plus, we can correct buildings now with the vertical and horizontal sliders - a much needed tool.
iPhone photography just got a bit more versatile!
Learn More About the Power of Photos for macOS
If you use a Mac and haven't explored Photos for a while, I think you'll be surprised by its power. Take a look for yourself by visiting Photos for macOS Ventura and iPhone Essential Training.
You can share your thoughts at the TDS Facebook page, where I'll post this story for discussion.