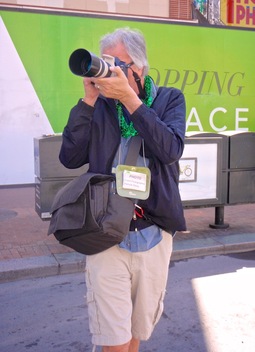 In last week's podcast, I talked about how I was going to prepare for the St. Patrick's Parade assignment in San Francisco. My basic equipment list was:
Originally I was thinking of using the 60D instead of the 5D Mark II. As it turned out, I had to send my 60D to CPS to have the grip reglued. So I went with the 5D Mark II with the 70-200mm, which I used most of the time. But when I did need a short lens, I grabbed the OM-D. I prefer this to changing lenses while on the run.
Here's a 1-minute peek inside my Pro Messenger 200 AW to show you how I set up the bag.
I carried this rig all day, logging miles up and down Market St., across the water on the Larkspur Ferry, and with me in restaurants for some after-assignment celebration. (I don't like to leave camera gear in the car!) I'll be working with this same set-up later this week for my 3-day assignment covering the Artisan Cheese Festival.
Want to Comment on this Post?
You can share your thoughts at the TDS Facebook page, where I'll post this story for discussion.
---
Join me on my Instagram site as I explore the world of mobile photography.