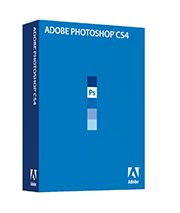 Final versions of Photoshop Camera Raw 5.5, Photoshop Lightroom 2.5 and DNG Converter 5.5 are available for download at www.adobe.com/downloads/updates. The updates add Raw file support for five new camera models: the Nikon D300s, Nikon D3000, Olympus E-P1, Panasonic DMC-FZ35, and Panasonic DMC-GF1.
The updates are also available using the Adobe Updater that's under the Help menu in Bridge or Photoshop. Camera Raw 5.5 update is available as a free download for existing customers of Photoshop CS4, Photoshop Elements 7, Premiere Elements 7 and Photoshop Elements 6 for Mac. Lightroom users only have to launch Lightroom 2.4, and it will let you know that 2.5 is available with a link to the Adobe Downloads page where you can grab it for free.
Other Articles on Photoshop CS4
30 Days of Free Photoshop CS4 - Here's What to Explore
"Top 10 Photoshop CS4 Features" - Digital Photography Podcast 144
---
-
---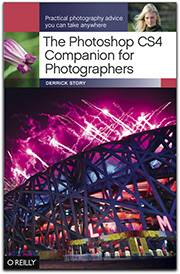 Learn what photographers need to know to organize and edit their images with Photoshop CS4. Take a look at The Photoshop CS4 Companion for Photographers. It fits in your laptop bag and is very easy on your wallet.
---
Technorati Tags: Adobe Photoshop, Derrick Story, digital photography, Photoshop CS4, Technology, The Digital Story