Maybe it's because Capture One Pro has so many sophisticated tools that enthusiast photographers overlook the handy (and simple) Auto Adjustments option. But in my experience, I've found it quite helpful.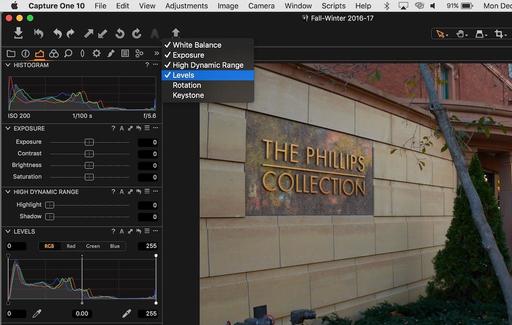 Look for the "Big A" in the top toolbar. If you click on its smaller down-pointing arrow, you can selected the adjustments that will be included in the Auto fix. I use the top four: White Balance, Exposure, High Dynamic Range, and Levels, as shown in the illustration above.
To apply these all at once, just click on an image, then click on the Big A button. Presto, your image is adjusted. You can see what Capture One did by checking the Tools panel on the left. You can fine tune any of the sliders that you wish. If you don't like the new look at all, click CMD-R to Reset.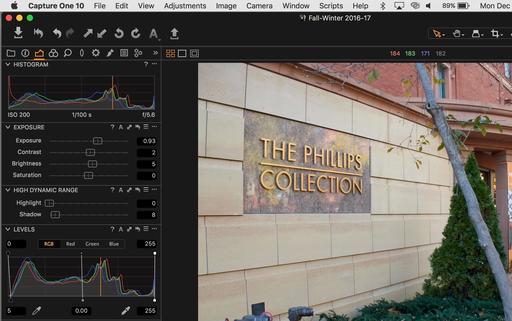 Auto Adjust can also by applied on Import. Check the Auto Adjustments box in the Adjustments brick in the Import dialog box. Capture One Pro will apply the changes as it generates the previews.
In general, I've found that using Auto Adjust saves me time, especially when processing a big shoot that was captured in a non-controlled environment. If you haven't tried this feature yet, take it for a spin. You might like where you end up.
More Capture One Pro Tips and Techniques
Improve your skills by watching Capture One Pro Essential Training now available on lynda.com. More than 5 hours of tips, tricks, and techniques. Plus many free movies using advanced techniques.
I've also created a dedicated Capture One Pro Training page on The Digital Story. You can follow all of the tips and techniques that I publish in one convenient spot.
Thinking About Making the Transition from Aperture or Lightroom? - Download my free eBook titled, Rocky Nook's Guide to Moving to Capture One Pro. I show you the steps to create a test library, then build the foundation for a smooth transition to Capture One Pro.
Want to Comment on this Post?
You can share your thoughts at the TDS Facebook page, where I'll post this story for discussion.