At the moment, our family is safe on a ridge in Bennett Valley. We're lucky in the sense that we didn't have to go to an evacuation shelter, although there were moments yesterday when we thought that might change. Meanwhile, the fires in Santa Rosa are as dangerous as ever.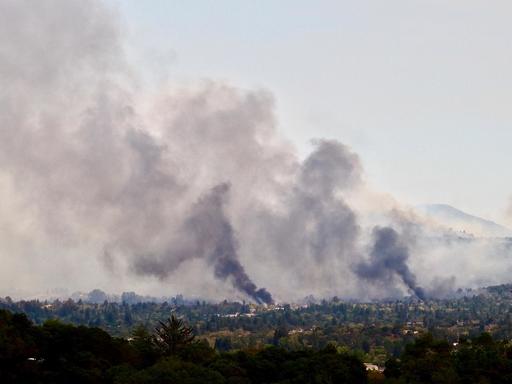 I'm fairly certain that my brother-in-law (and one of my best friends) lost his house. He and his wife are staying with her mom in Forestville. They had to leave with the clothes they had on, and nothing else. They are going to need our help in the coming days.
My sister-in-law may have lost her place as well. We can't know for sure yet, because all of our places are located in a mandatory evacuation zone in the North of Santa Rosa. When the fire blazed south from Calistoga, fueled by 50 MPH winds, we were in its path. She is staying with friends right now.
We don't know about our place yet. Yesterday, we stood outside the border of the evacuation zone, patrolled by officers, and looked at the treeline and the roofs of places we knew. There's a chance that we may be the luckiest of our family. But it's too soon to tell, and the fires are still burning.
At the moment, our only connectivity is through our iPhones. Comcast has been down. And there's no power through large areas of the city. The smoke is choking, and it's unsafe outside. The air is still right now. There's no visibility.
As most of you have already figured out, there won't be a TDS Podcast this week. In so many ways, there just isn't enough bandwidth. But I'll keep you posted. Be sure to follow on TDS Facebook page and via my Twitter feed.