This is The Digital Story Podcast #586, May 30, 2017. Today's theme is "Wide Glass Can Save Your..." I'm Derrick Story.
Opening Monologue
Clients can put you in the tightest spots, and I don't mean just with scheduling. Physically, I've found myself with big shots to capture and virtually no room to record them. Then there are the times your arms aren't long enough, the steps aren't high enough, and room just isn't deep enough. How does one survive such tight squeezes? By going wide, my friend. And that's the focus for today.
Wide Glass Can Save Your...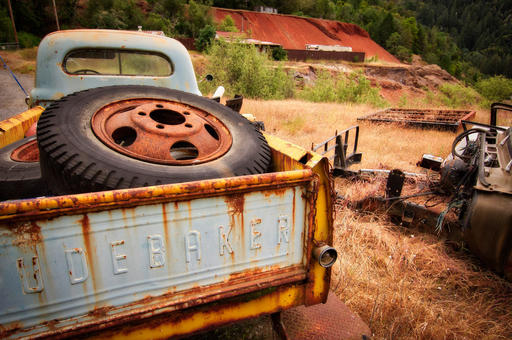 When I'm walking around exploring the world, I typically have a standard zoom mounted to the camera. With my Pentax KP, I like the 20-40mm HD. On the Olympus Micro Four Thirds, I favor the 14-42mm EZ zoom.
But I dare not attempt a pro shoot for clients with just my standard zooms. Sometimes I need longer lenses, but the ones that have really saved me are the super wides. And here are a few stories about them.
My Favorite Wide Lenses
There are some great wide optics on the market today. Here are five that have caught my eye.
Exposure Even More Important for Video Work
As helpful as an external light meter is for our still photography, it's even more critical for movie making. And anyone who has ever had to correct exposure in post knows exactly what I mean.
The Sekonic Speedmaster L-858D-U handheld light meter has full HD Cine and CINE modes, with the ability to measure from 1 to 1000 fps or shutter angles of 1 to 358 degrees. One of the features that I really like, is that you can hold down the meter reading button and see continuous readouts as you move the meter around the scene. This will help you choose the best overall aperture for that take.
If you want to learn more about the Sekonic Speedmaster L-858D-U handheld light meter, visit the link in these show notes.
Red River Paper's new Palo Duro Etching paper aims to recreate look and feel of fine art darkroom prints
Via Imaging-Resource.com.
Texas-based Red River Paper recently announced a new fine art paper, Palo Duro Etching. The new paper is a 100 percent cotton rag paper and is free of optical brightener additives. The paper is designed to offer warm white tones, deep blacks and a subtle texture to accurately recreate traditional darkroom fine art prints.
Red River Paper owner Drew Hendrix says of the new paper, "Our new Palo Duro Etching paper is one of the finest photo papers we have ever produced. From its subtle-textured surface and quality 'feel,' to rendering warm natural tones and deep rich blacks, Palo Duro Etching will satisfy even the most critical eye." The museum-grade paper is produced to deliver this high quality over a long period of time too thanks to its acid free base stock and coating. Further, the paper has a thickness of 21 mil and a weight of 315gsm.
The textured matte paper is said to offer deeper blacks than most traditional matte papers thanks to a special barrier coat that is placed between the paper base and the inkjet receiving layer. This ensures that the ink remains in the inkjet coating rather than bleed through into the paper base, which would diminish the richness of the black ink.
Palo Duro Etching paper is available now in both sheets and rolls. The sheet sizes are: 4 x 6, 5 x 7, 8 x 10, 8.5 x 11, 9 x 13, 11 x 14, 13 x 19, 17 x 22, 17 x 25 and 13 x 38 inches. Fifty-foot rolls are available in 17, 24 and 44-inch widths.
Updates and Such
Big thanks to all of our Patreon members! I was able to pay for the podcast server and the backup system from last month's pledges. Your contributions are making a positive impact.
Registration invitations have gone out to Reserve List members for the Autumn in Wine Country Photography Workshop. If you are on the Reserve List, but didn't get your invite, please contact me. You can learn more about the workshops by visiting the TDS Workshops Page.
B&H and Amazon tiles on www.thedigitalstory. If you click on them first, you're helping to support this podcast. And speaking of supporting this show, and big thanks to our Patreon Inner Circle members.
And finally, be sure to visit our friends at Red River Paper for all of your inkjet supply needs.
See you next week!
More Ways to Participate
Want to share photos and talk with other members in our virtual camera club? Check out our Flickr Public Group. And from those images, I choose the TDS Member Photo of the Day.
Podcast Sponsors
Sekonic Light Meters - Learn more about the amazing Sekonic Speedmaster L-858D-U handheld light meter by listening to next week's show and visiting the Sekonic web site.
Red River Paper - Keep up with the world of inkjet printing, and win free paper, by liking Red River Paper on Facebook.
The Nimbleosity Report
Do you want to keep up with the best content from The Digital Story and The Nimble Photographer? Sign up for The Nimbleosity Report, and receive highlights twice-a-month in a single page newsletter. Be a part of our community!
Want to Comment on this Post?
You can share your thoughts at the TDS Facebook page, where I'll post this story for discussion.