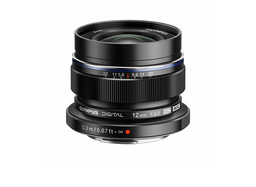 The handsome, snap-focus Olympus ED 12mm f/2.0 lens is now available as standard issue in black.
This all-metal wide-angle prime has an 85 degree angle of view, seven aperture blades, 8 groups/11 lenses, fast 2.0 maximum aperture, and weighs only 4.59 ounces. You can quickly switch from manual focus by pulling back the focusing ring until it "snaps" into place. I love this feature and use it often with my 17mm f/1.8 prime.
By doing so, you can set a precise focusing distance. I've found this quite useful for astrophotography when I have to find the infinity setting in the dark.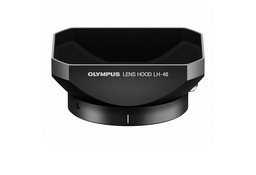 Olympus has also created a black version of the LH48 metal lens hood for the 12mm. I don't have pricing or release date yet for the lens hood, but I estimate that it will be in the $75 neighborhood.
The 12mm f/2.0 lens is available for preorder now ($799). It should ship by early September.
Also, you're curious about the new PEN E-PL7 "social photographer" camera ($599), then you should check-out Olympus Debuts the PEN E-PL7 Aimed at Social Media Photographers, published on c't Digital Photography Magazine.
Want to Comment on this Post?
You can share your thoughts at the TDS Facebook page, where I'll post this story for discussion.