This is The Digital Story Podcast #573, Feb. 28, 2017. Today's theme is "How Many Cameras Do You Really Need?" I'm Derrick Story.
Opening Monologue
Over the years, I've had many people ask me, "So, how many cameras do you own?" I'm never sure if the motivation is pure curiosity, or if they're seeking rationalization for their own gear acquisition habit. But believe it or not, there is science to my inventory management. And that's the lead story for today.
How Many Cameras Do You Really Need?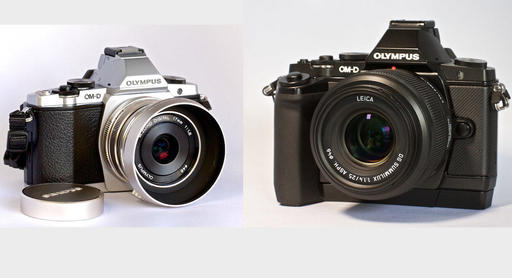 Photography is both my job and my hobby. So the spectrum of equipment is broad. At the most basic level, every time I walk out the door, I have at least one camera with me. It may be as nimble as an iPhone, or as complicated as a DSLR kit with multiple lenses and accessories.
So how do I meet these varied needs without filling my entire studio with camera gear? Efficiency and discipline. Here are my basic guidelines.
The Noah's Ark Approach - For each species I like to have two bodies. First, I always want a backup incase something goes wrong with my primary shooter. Plus, there are times I need to send in once camera for repair or cleaning. Having two equates to peace of mind.

Different Designs for Different Jobs - The basic formats that I use are smartphone, compact, mirrorless, DSLR, and 35mm film. Each of these are used during a typical week. Each has its strengths that I rely on.

Lens Sharing is Important - One of the primary reasons that I shoot Micro Four Thirds for my mirrorless is because of the extensive lens catalog that can be shared across both Panasonic and Olympus cameras. I've switched to Pentax for my DSLR work because I really like their 35mm film bodies, and I want lenses that work with both film and digital sensors. Having an efficient approach to lens management means that I can get by with less glass.

Keeping it Compact - My everyday bag is about the dimensions of a 13" laptop. Yet, I typically have three cameras inside: mirrorless, DSLR, and 35mnm. How does that work? I brands that I favor are very compact: Olympus and Pentax. That makes a big difference in a small space.

Selling What You Don't Need - Equipment management for me is a dynamic process. I upgrade as gear improves in the different categories that I use. But in order this to work, I must be disciplined enough to sell gear that is no longer mission critical. A perfect example of this was when I listed all of my Canon gear on Amazon during my transition to Pentax.

So how many cameras do I have? Well, I'm not saying. But you can do the math and probably come pretty close with a guess.

In the News

It's Never Over Until It's Over

I was watching the Academy Awards last night and was reminded of a very important lesson. Well, a couple of them, in fact. The first being, just because it's never happened before, doesn't mean that it won't happen to you. And second, and an event photographer, it's never over until it's over... completely over. Imagine how you would feel if you were packing your gear as the executive producer for LaLa Land was making his acceptance speech? Wow.

Dates Set for the Northern CA Coast Tour Workshop

Good news for those wishing to join us for a tour up the Northern CA Coast. We've set the dates for this event: May 18-20th, 2017. Originally, we were planning this as a summer workshop. But after working with experts who actually live in the areas that we'll be working, we moved the event to late May. This provides us with Spring weather and far cheaper room accommodations.

Those of you on the Reserve List will receive your personal invites later this week. You will have 10 days to secure your spot before we open up the event to the general public. If you're not on the reserve list, and would like to be, please visit the TDS Workshops Page and use the Send Me Info form.

Updates and Such

Big thanks to all of our Patreon members! I was able to pay for the podcast server and the backup system from last month's pledges. Your contributions are making a positive impact.

B&H and Amazon tiles on www.thedigitalstory. If you click on them first, you're helping to support this podcast. And speaking of supporting this show, and big thanks to our Patreon Inner Circle members.

And finally, be sure to visit our friends at Red River Paper for all of your inkjet supply needs.

See you next week!

More Ways to Participate

Want to share photos and talk with other members in our virtual camera club? Check out our Flickr Public Group. And from those images, I choose the TDS Member Photo of the Day.

Podcast Sponsors

MindShift Gear - MindShift Gear is a group of committed professional photographers and product designers who support conservation and protection of our natural resources and planet.

Red River Paper - Keep up with the world of inkjet printing, and win free paper, by liking Red River Paper on Facebook.

The Nimbleosity Report

Do you want to keep up with the best content from The Digital Story and The Nimble Photographer? Sign up for The Nimbleosity Report, and receive highlights twice-a-month in a single page newsletter. Be a part of our community!

Want to Comment on this Post?

You can share your thoughts at the TDS Facebook page, where I'll post this story for discussion.