This is The Digital Story Podcast #827, Jan. 25, 2022. Today's theme is "The Forgotten Magic of Fill Flash." I'm Derrick Story.
Opening Monologue
Our smartphones and many of our digital cameras have built-in flash capability. And to some degree, when to use this feature is counter-intuitive. As a result, millions of pictures that could be improved with fill flash never receive that beneficial burst of light. Hopefully that's going to change after today's TDS photography podcast.
Digital Photography Podcast 827
Tune-In Via Your Favorite Podcast App!

---

Apple Podcasts -- Spotify Podcasts -- Stitcher

Podbean Podcasts -- Podbay FM -- Tune In
The Forgotten Magic of Fill Flash
There's nothing new about fill flash. It's a technique that was popular in the film days that balanced a front-facing burst of light with ambient lighting. It's especially effective for outdoor portraits that can be unflattering due to harsh sunlight from above.
Yet, working with fill flash is counter intuitive for some folks. Generally speaking, I turn on the flash when there is bright light from above, and I turn off the flash in low light situations when it would artificially render a scene.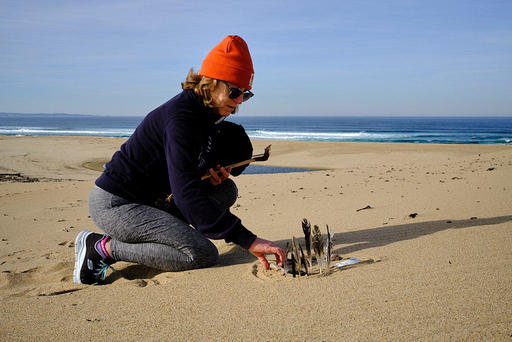 No Fill Flash - Photo by Derrick Story.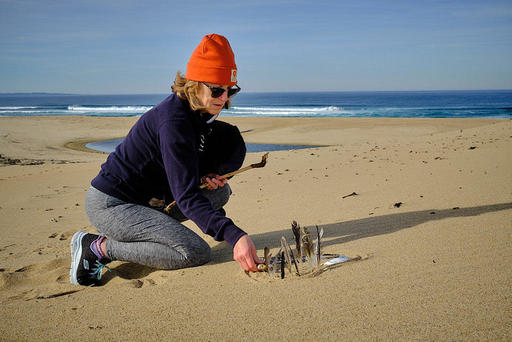 Fill Flash Turned On (Fujifilm X100V).
The principal of fill flash is that for portraits, front facing lighting is more flattering than side lighting. Front light softens wrinkles and imperfections. Side lighting increases the appearance of texture.
On modern cameras, fill flash is the best of both worlds for candid portraiture. It present a flattering front light for the subject while the ambient lighting is balanced by the camera with the flash. The result is a wonderfully exposed image for both the subject and the background.
If you leave your smartphone or digital camera on Auto Flash, your device will never tap this technique. Because the camera reads plenty of overall lighting for the scene, even if is terrible for the subject. So you have to tell the camera to enable the flash.
On an iPhone, for example, tap the upward arrow icon at the top of the interface to reveal the camera settings. Flash will be to the far left. If you tap on it, you will see three options: Flash Auto, On and Off. If you turn it to on and stand relatively close to your subject, the camera will fire the flash and balance that exposure with the ambient lighting.
On my X100V, I have additional options such as TTL, manual output (1/4. 1/2, and full), and flash exposure compensation for the flash (different than for the camera's metering system.) So I don't have to dig through the menu system when I want to enable fill flash, I assigned the flash control menu to a function button.
The most natural looking fill flash portraits outdoors use flash exposure compensation dialed back 1/3 or 2/3 of a stop. Most viewers won't even realize that a fill flash was used. I leave mine set on -1/3.
I like digital cameras better for fill flash than smartphones. The flashes are more powerful, you have better controls, and the ability to balance ambient lighting with the flash looks more artistic.
Regardless, fill flash for outdoor portraits will separate your candids from the rest of the pack. If you haven't been using it lately, give it a go.
Tokina announces new 500mm F8 Reflex telephoto lens for six APS-C, full-frame camera systems
You can read the entire article DP Review.
Tokina has announced its new SZ Super Tele 500mm F8 Reflex MF lens, a new manual focus super telephoto reflex lens that will work with six different full-frame and APS-C camera systems using a T-mount adapter system.
The fully-manual lens is constructed of seven elements in seven groups, uses a 72mm front filter thread, has a fixed F8 aperture and has a minimum focusing distance of 1.7m (5'7"). The base lens measures 74mm (2.9") in diameter, 89mm (3.5") in length and weighs 310g (10.9oz). As with its other reflex telephoto lenses, Tokina has included a T-mount system (pitch 0.75mm, thread 42mm) on a base lens and will pair that with adapters for various full-frame and APS-C camera mounts.
At launch, the lens will have mount options for Canon EF, Fujifilm X, Micro Four Thirds, Nikon F, Nikon Z and Sony E mount camera systems. As with all Reflex lenses, you can expect the 'donut-shaped' bokeh from this 500mm F8 lens.
No pricing information for this lens has been announced at this time.
The 2022 TDS Workshop Season
We have great events lined up for this year, and there are a few more coming. Here's a recap of what we have so far:
March 2022 - Writing for Online Publishing (online) Was toying with changing this workshop to Hybrid Instant Photography, Both Analog and Digital, but our Inner Circle Members were not crazy about the idea.
April 2022 - Humboldt Redwoods Workshop (physical)
May 2022 - Infrared Photography Workshop (online event)
August 2022 - Ultimate B&W Photography Workshop (online)
Sept. 2022 - Eastern Sierra Photo Workshop (physical)
Nov. 2022 - Oregon Coast Photography Workshop (physical)
You can learn more about all of these events and register by visiting TheNimblePhotographer.com.
Digital Camera Scanning Is the Best Way to Digitize Film
You can read the entire article FStoppers.
For film photographers, digitizing film is arguably the most important part of the workflow. For me, there is no longer a debate of what is the best approach. Using a digital camera to digitize film is the only way.
Brought to you by Kyle McDougall, this video goes through Kyle's process and experience of digitizing film using a digital camera. More specifically, he is using his Fujifilm X-T4 equipped with a 7artisans Photoelectric 60mm f/2.8 Macro Mark II. The film is secured by the (expensive) VALOI 360 film advancer and holders.
In this day and age where the overwhelming majority of photographs live exclusively on our phones and occasionally make it to social media and an even more select few get printed, digitizing film has never been more important. That said, the actually digitizing process can be a real pain. The gear and process can easily get more expensive and time-consuming than any other part of your photography. I used to be a real fan of the Epson V600 (review of it can be found here); before I stopped using it, I had crossed the 2,500 scans threshold. Nowadays, however, I have exclusively been using pixl-latr (the review of which can be found here). The time it takes to digitize any one negative is now a fraction of what it takes with a flatbed or a designated 35mm scanner, and the results, in my opinion, are just as good or better. True, you have to clean the dust off of the scans, but that was already a task required for black and white film.
I expect someone will say that drum scanning is the absolute best way to digitize. And sure, drum scans are now and will continue to be superior in their quality, but they are inarguably impractical for 99% of what the typical photographer needs digitized.
Virtual Camera Club News
Inner Circle Members: A big thanks to those who support our podcast and our efforts!
My Writing on Medium.com: I now have 51 published articles on Medium.com. And if you haven't visited the site, and enjoy good writing on a variety of topics, I suggest that you may want to take a look. You can just go to the home page and enter "Derrick Story" in the search field. And if you like what you read, then follow me!
The New Donation Kit for Carefree Shipping of Found Film Cameras - If you've discovered a film camera that's no longer being used, our new Donation Kit makes it easy to pack and ship. Just visit the Contact Form on thenimblephotographer.com, click the box next to Donating a Film Camera, and let me know what you have. In your note, be sure to include your shipping address.
Affiliate Links - The links to some products in this podcast contain an affiliate code that credits The Digital Story for any purchases made from B&H Photo and Amazon via that click-through. Depending on the purchase, we may receive some financial compensation.
Red River Paper - And finally, be sure to visit our friends at Red River Paper for all of your inkjet supply needs.
See you next week!
You can share your thoughts at the TDS Facebook page, where I'll post this story for discussion.