You can share a Capture One Pro catalog with coworkers on a network, but someone has to be in charge of locking and unlocking it.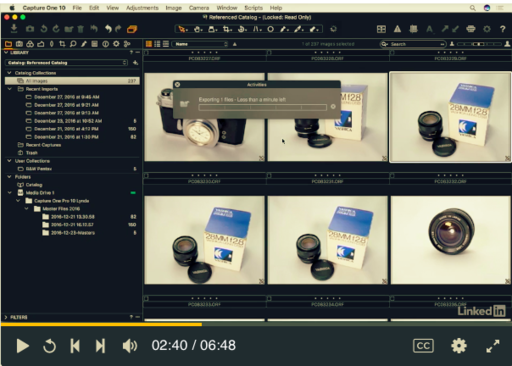 "What?" you ask. Yes, catalogs can only be shared if they are locked first. Once locked, others can view all of the images and download the ones they need.
But when it's time for maintenance, the ringmaster must unlock the catalog to work on it. And during that time, others do not have access to it. Here's a video that explains the entire procedure.
For the most part, this is good news. Knowing that you can let an entire workgroup browse and download images from a master catalog is a handy feature of Capture One Pro. Just make sure someone is in charge of the entire operation.
Take Control of Your Capture One Library
My lynda.com title, Advanced Capture One Pro: Library Management, shows you how to organize like a pro, covering techniques for referenced and managed catalogs, plus integrating sessions, backing up masters, and configuring your Capture One environment specifically to your needs.
You can share your thoughts at the TDS Facebook page, where I'll post this story for discussion.