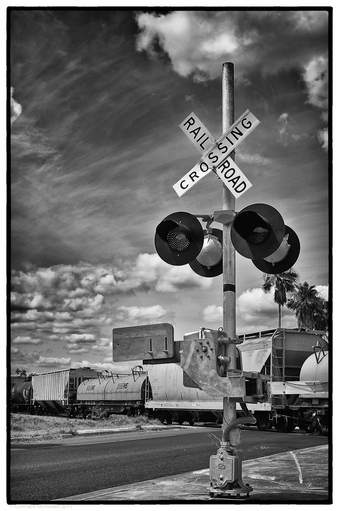 "While I wait for the train to pass," writes Conrado Gonzalez, "why not capture a grab shot?"
What a great argument for having your camera with you. Conrado captured this beautiful image with his Nikon D40, then processed the photo in Lightroom 3.4. (Click on image to get its full impact!) Sometimes those short delays work in our favor...
This is our 214th Grab Shot! Wow. If you want to review the collection that began back in 2006, go to our Grab Shots page.
If you have a candid you'd like to share, take a look at our Submissions page, then send us your Grab Shot. We'll try to get it published for you on The Digital Story.
And you can view more images from our virtual camera club in the Member Photo Gallery.
---
The Digital Story Podcast App is the best way to stream or download weekly TDS podcast episodes. No more syncing your iPhone, iPod Touch, iPad, or even your Android phone just to get a podcast. And the best part is, The Digital Story Podcast App is your way to help support this show. Download it today!
---