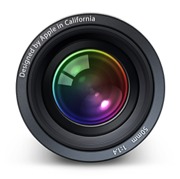 Apple has release updates to iPhoto 6 and to Aperture. Both of these updates are available via Software Update (under the Apple menu) or downloadable from their respective support pages.
New goodies in iPhoto 6.0.4 include a variety of new Greeting Card and Postcard themes for use with Apple print services, including invite and thank you card designs for summer parties, weddings, birthdays, etc.
Aperture improvements seem more under the hood dealing with overall reliability and performance. I downloaded both of the updates they are running fine on my Mac. You'll need some bandwidth however. The Aperture update is 14.2 MBs and the iPhoto 6 download is 36.4 MBs.
Technorati Tags: digital photography, software