I think Michael, one of our workshop photographers, said it best: "It was fun to be tested by the elements."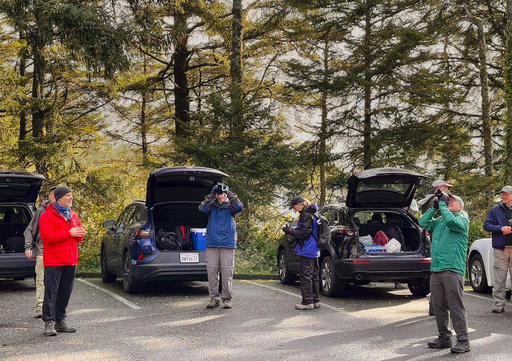 Our workshop team preparing for a photo shoot on the Oregon Coast.
We had plenty of wind and rain, and that only made the final presentIons more dynamic. The images each photographer produced were impressive. Of course, we were ready for these conditions. Those preparations were half the fun.
For me personally, it was a week with many different facets. This was my first physical workshop since the onset of the pandemic. This was also a 1,400 mile adventure into remote locations with an electric vehicle. And, the Oregon Coast Photography Workshop was the first time that I worked with Scott Davenport as a co-leader.
And as I sit here on my couch at home, I'm thrilled because of how well everything went.
Yes, there were masks and hand sanitizer and wind and rain. And great pictures. Remote Oregon was beautiful, and even though there were no high speed chargers for the car, and it all worked just fine. Working with Scott was terrific.
For me, Oregon was also a test to see what I'm going to endeavor in 2022. I can tell you right now, there will be more physical workshops. Stay tuned for the line up.
Because at the end of the day, there's still nothing better than hanging out with a bunch of geared-up photographers ready to capture whatever Mother Nature has ready for us. I can't wait for 2022.
You can share your thoughts at the TDS Facebook page, where I'll post this story for discussion.