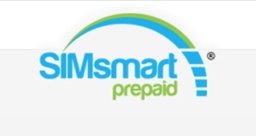 I've just returned from two weeks in Europe traveling with an unlocked iPhone 3GS and iPhone 4S. Both devices used SIMsmart cards for calling, text, and data while abroad.
Over the course of the trip, I was able to post to Instagram and Facebook directly from my iPhones. Plus, I could answer email, browse the Web, and check the weather.
One of the best aspects of the SIMsmart plan is the ability to order the SIM cards ahead of time, install them, and enable their data configurations. By doing so, both phones were ready for immediate use when I landed in London.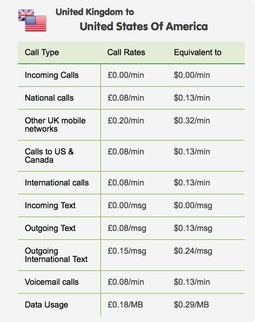 I charged each card with an $80 credit. The iPhone 3GS still has about $5 remaining, while the iPhone 4S ran out of data on the second to last day. I could have easily recharged either card online at the SIMsmart site, another nice feature of their service. Fortunately, I was able to use just the 3GS on the last day.
Once you receive the SIMsmart card via shipping, simply install it in your phone and go online to activate. Voice and text will be immediately available. If you want data too (and who wouldn't), then customer support will contact you with a link to their profile. It's very easy to install, and that finishes the set-up process.
For each of my phones, it took about 20 minutes in London before they were ready for data usage. I'm not sure what was going on in the background, but once everything had clicked in, they worked like a charm. I didn't have to do anything on my end to make them work.
I had full connectivity in England, Ireland, France, Scotland, and Wales. Phone service was reliable with no dropped calls, and data streaming was better than many of the WiFi hotspots I tried to use.
If you've unlocked an older smartphone (by request to your carrier), I think purchasing a SIM card with a phone number that's local to your travel destination is an excellent plan. I used WiFi when I could. But when it wasn't available, I was thankful for the SIMsmart cards.
---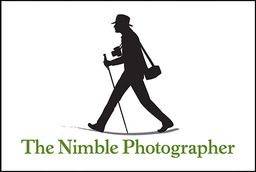 The SIMsmart card has a high Nimbleosity Rating. What does that mean? You can learn about Nimbleosity and more by visiting TheNimblePhotographer.com.
Want to Comment on this Post?
You can share your thoughts at the TDS Facebook page, where I'll post this story for discussion.