My favorite nugget of advice for business travelers is to add a bit of personal time to each trip to explore your surroundings. And if you're a photographer, writer, or other type of artist, visit a museum or gallery.
I am consuming imagery daily via online services such as Instagram and Facebook. And some of those shots I find truly inspiring. But there's something completely different about physically standing before a work and interacting with it face to face.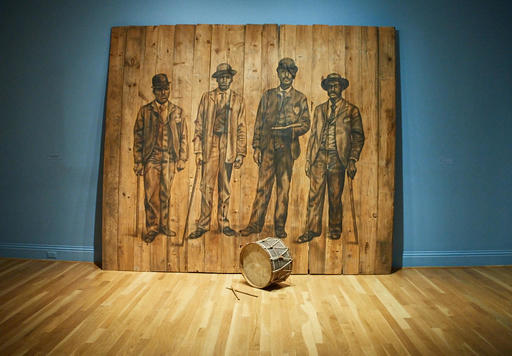 Experienceing "The Kin Series & Related Works" by Whitfield Lovell in the Phillips Museum, Washington D.C.
Many of the museums allow your to take pictures of the works (without flash) so you can continue to study and think about them once you've returned home. I've found that all types of art has helped me look at my photography with fresh eyes.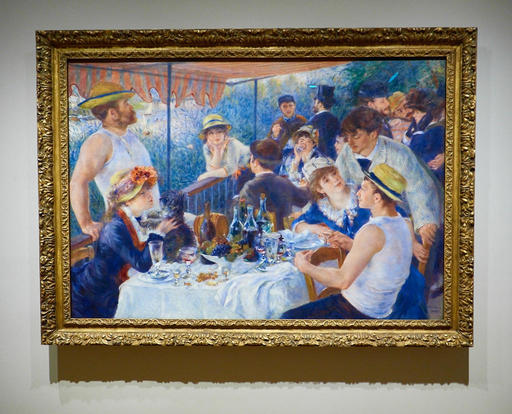 Renoir's "Luncheon of the Boating Party" is one of my favorite paintings. You can see it at the Phillips Collections in Washington D.C.
Another thing that I've found, much to my delight, is that my boys will walk through a museum with me and discuss what we're seeing together. They've been doing so since they were about 6 years old. These are moments a dad doesn't forget.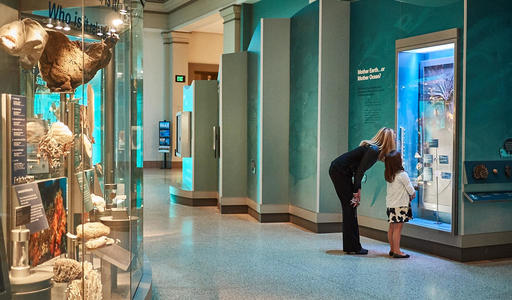 Mother and daughter in the Smithsonian National Museum of Natural History.
And finally, set aside a little additional time to hang out in the museum cafe. I have never been disappointed, and having something tasty to eat and a refreshing drink finishes off the enjoyable afternoon.
Want to Comment on this Post?
You can share your thoughts at the TDS Facebook page, where I'll post this story for discussion.