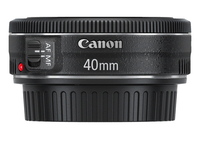 The latest episode of This Week in Photo includes a lively discussion about the just-announced MacBook Pro Retina Display, the Aperture 3.3 release, and the new Canon EF 40mm f/2.8 STM pancake lens.
The show plays out like this:
Aperture gets a significant update (6:30)
Apple adds a retina display to the MacBook Pro (12:30)
Canon releases two new STM lenses (33:30)
Leica announces a $50,000 Limited Edition Camera (43:30)
Is it better to specialize or generalize in your photography? (48:50)
In addition to myself, Dan Ablan, and Nicole Young, and Frederick Van Johnson (host) are there to discuss these topics and more. You can listen in here.
---
You can find more photo tips and "photography how tos" on my Pinterest page.
---