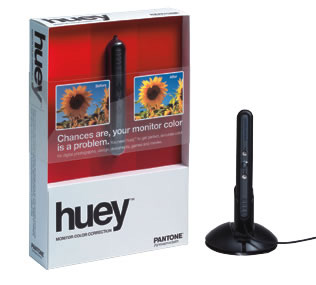 Back in March 2006, I reviewed the Huey colorimeter and was lukewarm about its performance. Even though I loved its price ($80) and thought is was a snappy looking device, I wasn't sold on its screen calibration ability.
Well, I pulled it out of mothballs the other day, downloaded the latest driver from Pantone, and tried it again on my MacBook Pro. It worked great. And the profile the Huey created seems spot on. I retested again and got results that were just as good.
Go figure. It could be me of course. But I think some nice improvements happened in software over the last year and a half. So now I feel very good about recommending this this $80 colorimeter. What a difference software can make...
Technorati Tags: digital photography, Technology, The Digital Story, Huey