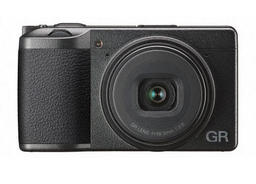 It's been quite a day of pre-Photokina announcements. Lots of heavy artillery will be displayed in Cologne later this week. And there, standing among the trees, will be the svelt GR III.
Many of us have been waiting to see the specs for this latest GR, especially those who are debating between it and the new Fujifilm XF10. Based on the Ricoh press release, there will be enough differences to make this an interesting decision.
The GR III will feature image stabilization, which the XF10 does not have (both cameras using a 28mm f/2.8 fixed focal length lens). The XF10 has an intelligent flash built-in, while Ricoh opted for a hot shoe capable of accepting an external strobe. The Fujifilm uses both Bluetooth and WiFi, while the Ricoh is WiFi only. This probably means that it won't be as adept as the XF10 at geotagging images in real time.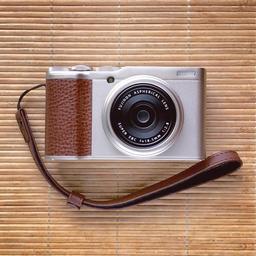 What they both have in common are large APS-C 24MP sensors, 3" million dot LCDs, and no electronic viewfinder.
Price may be a difference, as well. The Fujifilm XF10 sells now for $499. That's competitive for a large sensor compact. Currently, the older Ricoh GR II costs more than that. So it will be interesting to see how the numbers add up when Ricoh releases their new model in the first quarter of 2019.
One other major distinction between the two cameras... they look very different. Like I said, if you want a large sensor compact and are debating between these two, you'll have plenty to choose from.
You can share your thoughts at the TDS Facebook page, where I'll post this story for discussion.