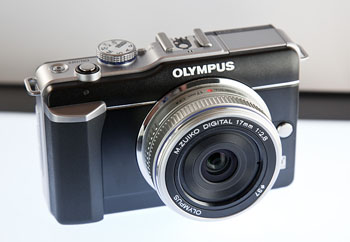 I was curious as to what DP Review would write in their examination of the Olympus E-PL1, a camera that I'm quite fond of. Overall, I think they're on target, especially their assessment of its image quality:
"The most important aspect of any camera is its image quality and it is, without question, the E-PL1's strongest point. By just about any measure, the E-PL1's image quality is very good indeed and, thanks to one the most capable JPEG engines we've come across, is easily accessible to everybody. The camera's metering is dependable, meaning that in most circumstances you get bright, punchy images that make the most of the camera's capability."
I don't completely agree with DP Review's view that the E-PL1 is better for those moving up from a compact rather than photographers looking for a second, more portable DSLR. I think it works for both audiences. But, after all, these are matters of personal taste, and every potential customer has to decide for him or herself.
I think most people will agree that for a price of $575 for an E-PL1 kit
, this camera is a good value.
---
-
---