I've finished testing and have now published two new Nimble Fit Kits (#10 and #11). Kit 10 is designed specifically for indoor events that typically include security checks. Kit 11 is handy for traveling light and covering outdoor actives.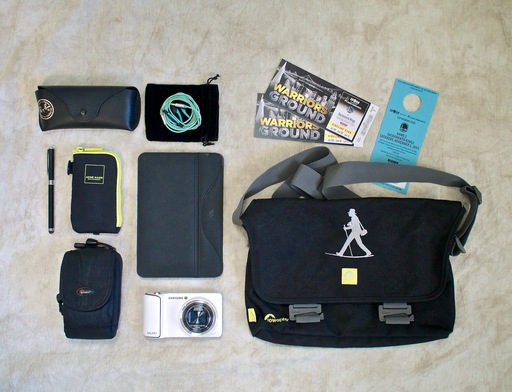 Fit Kit 10 designed for indoor events such as basketball games.
Both kits use the just-released Walking Man Shoulder Bag (black model) with silver embroidery on the front flap. I've used these configurations for extended periods of time. Because they are so light and comfortable, I can keep my gear on my body and safe while taking pictures in crowded areas.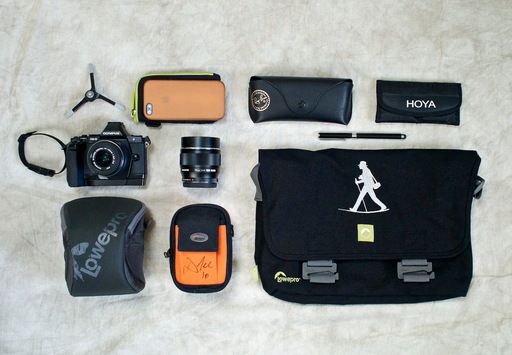 Fit Kit 11 is perfect for outdoor activities with friends and family.
On The Nimble Photographer, I list the contents of each item in the kit with a link to its catalog page. Both of these configurations take advantage of the "bag within a bag" concept. Chances are you already have many of the components required to build similar carrying solutions.
If you want the official Nimble Photographer Shoulder Bag made of 95 percent recycled material and handsomely embroidered, it's available for $29.95.
---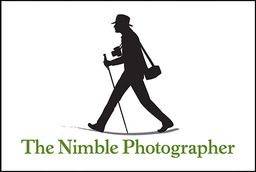 These kits have a high Nimbleosity Rating. What does that mean? You can learn about Nimbleosity and more by visiting TheNimblePhotographer.com.
Want to Comment on this Post?
You can share your thoughts at the TDS Facebook page, where I'll post this story for discussion.