Aperture is the great organizer. Lightroom's Develop module is terrific. Some photographers just can't decide which way to go.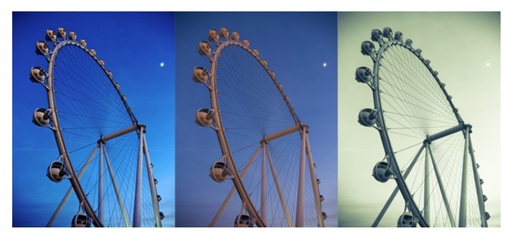 Technically speaking, you don't have to choose. By setting up a referenced library in Aperture, you can point both applications to the same set of master files, then choose which one you want to use for image editing. Neither app will alter the original picture.
In my latest post for the lynda.com Article Center, One Library Shared by Both Aperture and Lightroom, I explain how to accomplish this. It's quite easy, and honestly, fun too.
Even though can jump back and forth for your image editing, I recommend that you choose just one app to organize you photo library. In my case, I prefer Aperture for that. But when it comes to post production, you have a lot of options between the two apps.
Aperture Tips and Techniques
To learn more about Aperture, check out my Aperture 3.3 Essential Training (2012) on lynda.com. Also, take a look at our Aperture 3 Learning Center. Tons of free content about how to get the most out of Aperture.
---
The Digital Story on Facebook -- discussion, outstanding images from the TDS community, and inside information. Join our celebration of great photography!
---