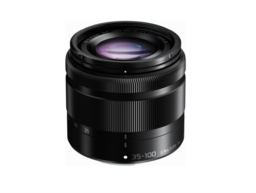 I first learned about the wonderful Panasonic Lumix G Vario 35-100mm f/4-5.6 ASPH. MEGA O.I.S. zoom when preparing for a trip to Cuba where I had stringent weight limitations for my gear. This little powerhouse, only 4.8oz/135g and roughly 2" long, delivered the image-quality goods on that adventure.
And it has come to my rescue many times since. The latest being during the graduation ceremony at Santa Clara University where the school had strict rules concerning "professional" camera gear. After four years of private school tuition, I was not going to be denied those precious moments of celebration.
Happy Grad Student - Captured with the Panasonic G95 and 35-100mm zoom lens. Photo by Derrick Story.
So I opted for the Panasonic Lumix DC-G95 camera with the petite Panasonic Lumix G Vario 35-100mm zoom mounted on it, and never garnered a second look from security staff.
Once inside, that combo delivered a gallery of images that I will cherish forever. This is one of the facets that I truly respect about Micro Four Thirds photography: I can travel light and move through the world unnoticed, but I don't have to compromise on the images that I capture along the way.
You can share your thoughts at the TDS Facebook page, where I'll post this story for discussion.