When you take your seat on the plane, don't leave your camera in the overhead bin. You never know what you're going to see at 35,000 feet.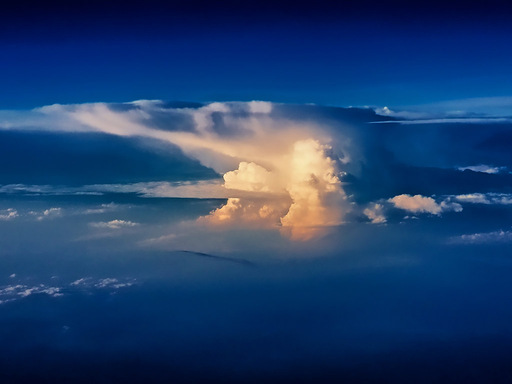 When I spotted this anvil cloud formation outside my window, I pulled the Olympus OM-D E-M10 with a Panasonic 20mm F/1.7 II ASPH lens, then used the 2X doubler to better frame the composition. I only had about 30 seconds to get this shot before we moved out of position.
If the camera had not been with me, no picture.
---
Join me on my Instagram site as I explore the world of mobile photography. And now Instagram features 15-second movies too.
Want to Comment on this Post?
You can share your thoughts at the TDS Facebook page, where I'll post this story for discussion.