This is The Digital Story Podcast #732, March 31, 2020. Today's theme is "Surviving April and Understanding the Stimulus Package." I'm Derrick Story.
Opening Monologue
Two major headlines in the last week - The Federal Stimulus package was approved by Congress and signed by President Trump, and Social Distancing was extended through April. It's time to dig in and make the best decisions possible. This week I'll cover qualifications for individual stimulus checks and the programs available through the U.S. Small Business Administration. Together, let's get ready for the next 30 days.
Surviving April and Understanding the Stimulus Package
Lots to cover today for U.S. taxpayers bracing for a rocky ride in April. The good news is, with a little luck and excellent planning, we can get through this challenge together.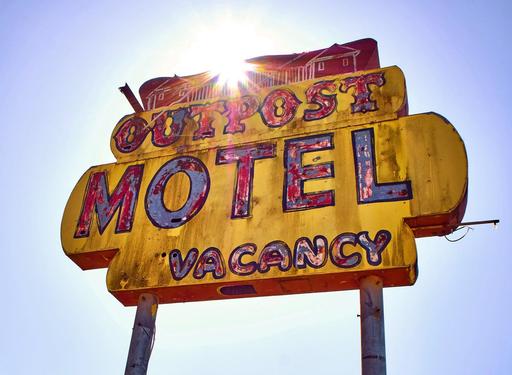 In this segment, I want to cover two major things. First, who qualifies for the individual and married stimulus payments that will start going out soon. Second, for small and individual business owners, the resources that are available in addition to the blanket stimulus payments to keep your business afloat.
Why Planning Is So Important
None of us really know what we're in for during April. Think back to the beginning of March, what your thoughts were then, and compare them to today. A lot happened in 31 days. A lot more will transpire in the next 30.
Our first goal is to stay healthy and help take care of our friends and family. If a loved one becomes ill with COVID-19, you are looking a a 2-3 week recovery period if the virus digs in. That could mean however you're spending your time right now, could radically change.
This is one of the reasons why the stimulus package is so important. We need to be able to drop everything to help family members if necessary without worrying about financial disaster. Combined with suspended mortgage payments and other private benefits, $1,200 could get us through April if necessary. And for small businesses, $10,000 from the SBA could make the difference between survival and closing the doors.
We want to use this money to keep food on the table and to help the local economy stay afloat.
Who Qualifies for Individual Checks?
The $2.2 Trillion Coronavirus Aid Relief and Economic Security Act (CARES) was signed into law by President Trump on March 27, 2020. It provides for an individual $1,200 check or $2,400 for married couples except for the following. These individuals will not get a stimulus check (according to CBS News):
Children who are 17 or 18 years old.
Many college students between the ages of 19 to 23.
Adults who can be claimed as dependents.
Nonresident aliens (in other words, those without a green card).
Estates.
Individuals who earn more than $99,000 or married couples earning more than $198,000.
People who haven't filed 2018 and 2019 tax returns.
Let's tackle the higher income folks and estates. CBS News writes:
Estates and trusts are also excluded from receiving the stimulus payments. High-income households above a certain threshold also receive payments because the bill is aimed at getting money into the hands of low- and moderate-income families.
The key factor is your household's annual income, because the package is aimed at helping low- and moderate-income families. Individual taxpayers will get $1,200 each if their adjusted gross income is less than $75,000 and married households will receive $2,400 if their adjusted gross income is less than $150,000. (Adjusted gross income for 2018 can be found on Line 7 of Form 1040, for example. Go to IRS.gov for more information.)
Those payments will be reduced by $5 for every $100 in income above those levels - and will entirely disappear for some higher-earning households. Individuals who earn more than $99,000 phase out completely from the stimulus plan. Married couples earning more than $198,000 (and no kids as dependents) also aren't eligible for payments.
You can read the entire CBS News article here
Also, People who haven't filed tax returns in either 2018 or 2019 may not receive a stimulus payment, although it's not too late to file a 2019 return now, Gleckman noted. (If you haven't yet filed your 2019 tax return, the Treasury will use your 2018 returns to calculate your payment.)
"Others who did not file either a 2018 or 2019 return would be ineligible for the payment, although they could file a 1040 now and still get a check," he wrote. "Non-filers might include people who were students, people on public assistance or Supplemental Security Income, or even working people whose income fell below the standard deduction amount."
Everyone else should receive the one-time $1,200 payment. Most likely you will see it as a direct deposit with the bank that you have your tax return sent to.
One final note on this. If you don't need the money, then this is a great opportunity to donate it to an entity that is helping others who don't have the proper resources during the pandemic. Just a thought...
The Economic Injury Disaster Loans and Loan Advance via SBA
To apply for this, visit www.sba.gov.
Here's what they have to say.
In response to the Coronavirus (COVID-19) pandemic, small business owners in all U.S. states, Washington D.C., and territories are eligible to apply for an Economic Injury Disaster Loan advance of up to $10,000.
The SBA's Economic Injury Disaster Loan program provides small businesses with working capital loans of up to $2 million that can provide vital economic support to small businesses to help overcome the temporary loss of revenue they are experiencing. The loan advance will provide economic relief to businesses that are currently experiencing a temporary loss of revenue. Funds will be made available within three days of a successful application, and this loan advance will not have to be repaid.
For most people in our category (small and individual businesses), the amount is $10,000. To complete and submit your application, begin by clicking on this link.
There are four parts to the application. They say that you should allow up to 2 hours to complete it. I think for most folks it will take about 30 minutes. Here are the components.
Disclosures - You click the button for the type of business you have, such as sole proprietorship, less than 500 employees, etc. You also confirm that your business is not engaged in any illegal activity, gambling, lobbying, etc.

Business Information - Here's where you fill out fields with your business name, contact information, gross revenues, date established, and activity type.

Business Owner Information - Chances are very good this will be you. Again, basic information about you and your relationship to the business.

Additional Information - There are a few more items that you have to weigh in on to complete your app.
Once you complete all of that, you're presented with a summary of your application for you to review before submitting it. After you hit the submit button, you will receive an application number. Be sure to print this page or make a PDF of it, because you won't get an email confirmation. This will be it until you hear the verdict about your loan.
Also on the SBA website is information and links for bridge loans and debt relief. If you're a business with employees, you may want to investigate those as well.
Final Thoughts on Preparing for April
This is definitely a situation where we prepare for the worst and hope for the best. If you haven't already, get your support systems in place. In terms of supplies, get what you need, but don't hoard. Look out for others, and be ready for anything.
But above all, stay safe. By maintaining your well being, you will be less of a burden on our taxed health care system, and you will be in better position to help others.
Clarification on Free Portfoliobox Pro 4 Subscription for TDS Listeners
During the last two episodes, I've been talking about the benefits of Portfoliobox 4, and detailing an offer for a free year of Portfoliobox Pro. Thanks to the help of our listeners, I want to clarify the free offer.
If you don't already have a Portfoliobox account, you can get free year by going to www.portfoliobox.net and using Special Offer Code: 15SAMDPTBL81M5 to receive your 100 percent discount for the first 12 months.
The clarification is that this is for new users only. If you have an existing Portfoliobox account, this offer does not apply. I do have good news for you however. If you contact them via email, they will offer you a substantial discount to upgrade. Just write Ainsley at ainsley@portfoliobox.net and tell her you're a TDS listener. She will take great care of you.
As a refresher, here are the highlights for Portfoliobox 4.
Add sections to your pages - The initial content of a page can be extended with one or several sections. You can add different types of sections: gallery, text, links, services, team, submenu, contact form, and even blog or store teaser. This allow you to build your page as you like.

Add elements to your section - Each element in a section is independent from the others. You can add elements below existing elements, e.g. you can add a border under your menu, or a button below a text. You can even reorder the elements.

Edit margins, padding and position - You can easily fine-tune your website by editing the margins, padding or position of each elements on your page.

Animations - You can add animation to each element of your website, e.g. fade in, zoom, etc.

Client proofing gallery - Allows you to share dedicated and protected photo galleries with your clients. Your client can log in, check the gallery, comment and share their favorites with you. This makes it easy to share and proof directly from your website. You also have the possibility to automatically add a watermark to your photos.

E-commerce improvements - New features and functions that will make it easier for your to handle your products & orders. Here is a non-exhaustive list of the new features: digital product, discount codes, flexible shipping rates, duplicate product, stock management, multiple payment solutions, etc.

Preview your site before publishing it - You can now build your site offline peacefully, take the time you need to get the result you want. When you're ready, publish your site and choose a domain name. Meanwhile, you can fully preview your work by clicking the preview button at the lower-left corner of your site.
They have published a super helpful 30-minute video that you can watch here to help you get the most out of these features.
Update for the TDS 2020 Photography Workshop Season
If you want to join us for a workshop later this year, hop over to the 2020 Workshops Signup Page and get on the Reserve List.
If you have questions about the workshops, feel free to drop me a line using the Contact Form on www.thenimblephotographer.com.
When you decide which event is best for your, jump over to our 2020 Workshops Signup Page and place a $100 deposit to secure your place. Only participants on the Reserve List who have placed a deposit will be eligible to register for a workshop. If you have questions or need more information, fill out the "Send Me Info!" request form. I'll get back to you asap.
Humboldt Redwoods and Coast Workshop - May 12-14, 2020 - 2 Seats Remaining -- Our home base for this experience is in the hospitable town of Fortuna that's on the banks of the Eel River. From there we explore the magnificent redwood groves of Humboldt County and the rugged coastline of Northern California. This workshop explores three distinct ecosystems in a satisfying 3-day event. Limited to just 9 participants, you can reserve your spot and learn more about this event here.

Lassen Volcanic Park Photo Workshop - July 16-18, 2020 - 2 Seats Remaining -- We'll convene at a spacious cabin at Lake Almanor that serves as our HQ. From there we explore the stunning Lassen landscape, peaceful shores of Lake Almanor, and the magnificent mountain night skies. This hands-on photo workshop is limited to 8 participants and is a wonderful blending of experience, camaraderie, and artistry. Limited to just 8 participants, you can reserve your spot and learn more about this event here.

The Eastern Sierra Photography Workshop - Oct. 1-3, 2020 - 0 Seats Remaining - Our event is headquartered at the Silver Maple Inn in Bridgeport, CA - gateway to Bodie, Mono Lake, and June Lake. We'll take advantage of the magical morning light to photograph some of the most unique landscape in North America. We'll photograph the sparkling night skies of the Sierra and explore rustic urban environments. Limited to just 9 participants, you can reserve your spot and learn more about this event here.
Updates and Such
Inner Circle Members: A big thanks to those who support our podcast and our efforts!
Maybe Now Is the Time to Learn Capture One Pro 20 - This article will help you get started with this terrific image editing and management app.
How to Watch Photos for macOS Catalina and iPadOS - Learn everything you need to know about Photos for the Mac and iPad by checking out my latest course on LinkedIn Learning and on lynda.com. This course is perfect for Mac and iPad based photographers who shoot with iPhone, Mirrorless, and DSLR cameras. It covers both photography and movies. And if I say so myself, it's a lot of fun.
B&H and Amazon tiles on www.thedigitalstory. If you click on them first, you're helping to support this podcast. (The Digital Story is supported by its audience. When you purchase through links on our site, we may earn an affiliate commission.) And speaking of supporting this show, and big thanks to our Patreon Inner Circle members:
Affiliate Links - The links to some products in this podcast contain an affiliate code that credits The Digital Story for any purchases made from B&H Photo and Amazon via that click-through. Depending on the purchase, we may receive some financial compensation.
And finally, be sure to visit our friends at Red River Paper for all of your inkjet supply needs.
See you next week!
More Ways to Participate
Want to share photos and talk with other members in our virtual camera club? Check out our Flickr Public Group. And from those images, I choose the TDS Member Photo of the Day.
Podcast Sponsors
Red River Paper - Keep up with the world of inkjet printing, and win free paper, by liking Red River Paper on Facebook.
The Nimbleosity Report
Do you want to keep up with the best content from The Digital Story and The Nimble Photographer? Sign up for The Nimbleosity Report, and receive highlights twice-a-month in a single page newsletter. Be a part of our community!
Want to Comment on this Post?
You can share your thoughts at the TDS Facebook page, where I'll post this story for discussion.