There were a many moments during last week's TDS Photography Workshop that stay with me. One of my favorites was the walk at twilight along the Eel River.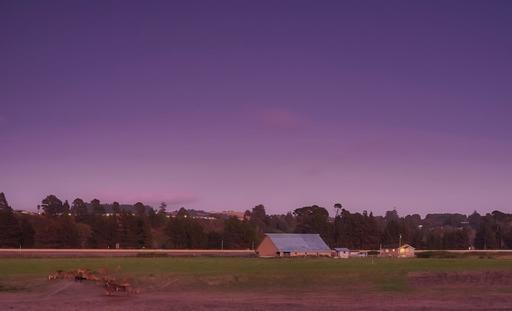 Barn and Cattle at Twilight - Olympus PEN-F with Panasonic 20mm f/1.7, 30 seconds at f/11 using a fence post for a tripod. Captured at the TDS Humboldt Redwoods Photography Workshop. Photo by Derrick Story.
Each day during the workshop is a busy one. We start with breakfast at 7am. This is another enjoyable gathering as each photographer wanders in the dining room at his or her own pace. Folks sit around tables in small groups and talk shop before class begins.
By 8am, we're in the meeting room that serves as our lab. I go over the day's assignments, we discuss the activities ahead, and I answer any questions that participants might have as they prepare for the upcoming shoot.
Once we leave the classroom, we usually stay in the field until around 2pm. I have the locations scouted, and we move from one place to another over the course of the morning. When we arrive at a site, photographers have the freedom to explore the areas that interest them. We don't march around the forest in a group.
When we return to the classroom, about 3pm, it's time to work on the images that we captured earlier. This is another time that I like. During the course of uploading, sorting, and refining, we can talk about the day, or just about anything else that comes up.
By 5:30pm, it's time to break for dinner. People can break off on their own, or join others for a bite to eat. And this brings us to the twilight walk.
For those who wish to, because this is optional, we gather in the parking lot around 7:15pm for a walk along the Eel River. It's right there in our backyard. We all bring cameras, but there is no assignment. It's just an opportunity for us to close out the day together.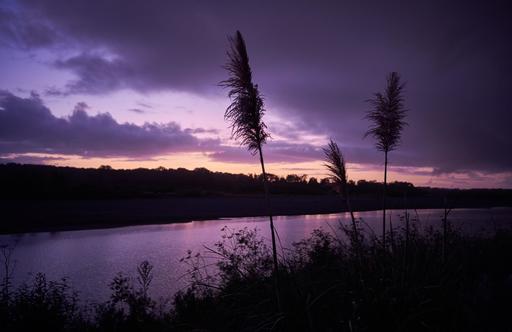 Eel River at Twilight - Fujifilm XF10, ISO 200, f/2.8 at 1/20th. From the TDS Humboldt Redwoods Workshop. Photo by Derrick Story.
On one side of the path we have the river, bending gracefully off into the horizon. On the other side is pasture land with cattle, barns, and Highway 101 in the background. This is our opportunity to squeeze one final image from the day. But that's not the real purpose here.
These are the moments that stay with me from our workshops. I remember having beers at Mono Lake at sunset, wandering as a group through the French Quarter as the lights came on, standing together at the shore of Lake Almanor, and this time, chatting with my friends as we stroll along the Eel River.
There's a good feeling that comes from knowing that you've put in a solid day's work. And being able to share it with others afterward just makes it all the better. This is one of the many reasons why I love spending time with members of our photography community.
Note: The 2020 TDS Workshop Season will be announced in early October. We're having four events next year, each in a fantastic location at a very affordable price.
You can share your thoughts at the TDS Facebook page, where I'll post this story for discussion.